As the year comes to a close, a time of reflection overcomes me. The goals I set, the things I hoped to accomplish, and the unknowns that are now known all water under the bridge. Fellow outdoorsmen and acquaintance Dave C. gave me a good idea to record my thoughts on 2014 in a blog post entitled "Twelve Months and Twelve Great Trips in 2014" and a similar post from him this year spurred me on yet again. So in this time of reflection here are twelve photos that represent a highlight of each of the twelve months of 2015.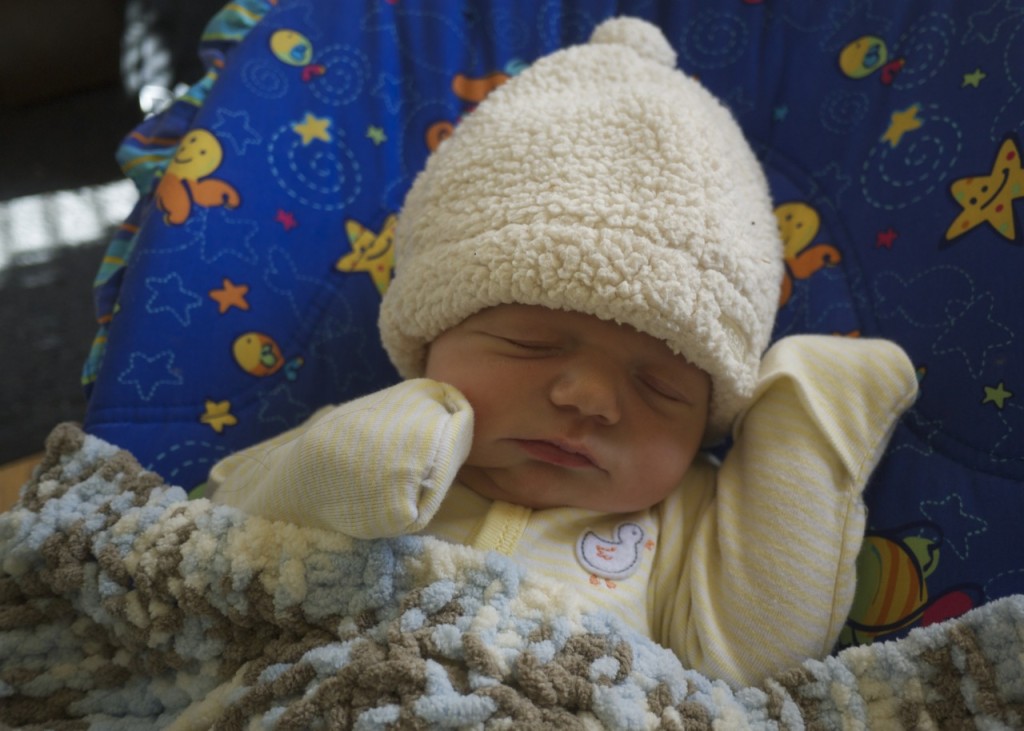 January: The birth of ones child can probably not be topped by any other event.  The first week of January was not particularly cold and was actually quite forgiving.  Bringing this beautiful little girl into the world and stepping outside for the first time a few days later was as empowering a thing as my wife and I have ever been through and each and every month of this year has been an amazing journey watching and participating in her growing process.
---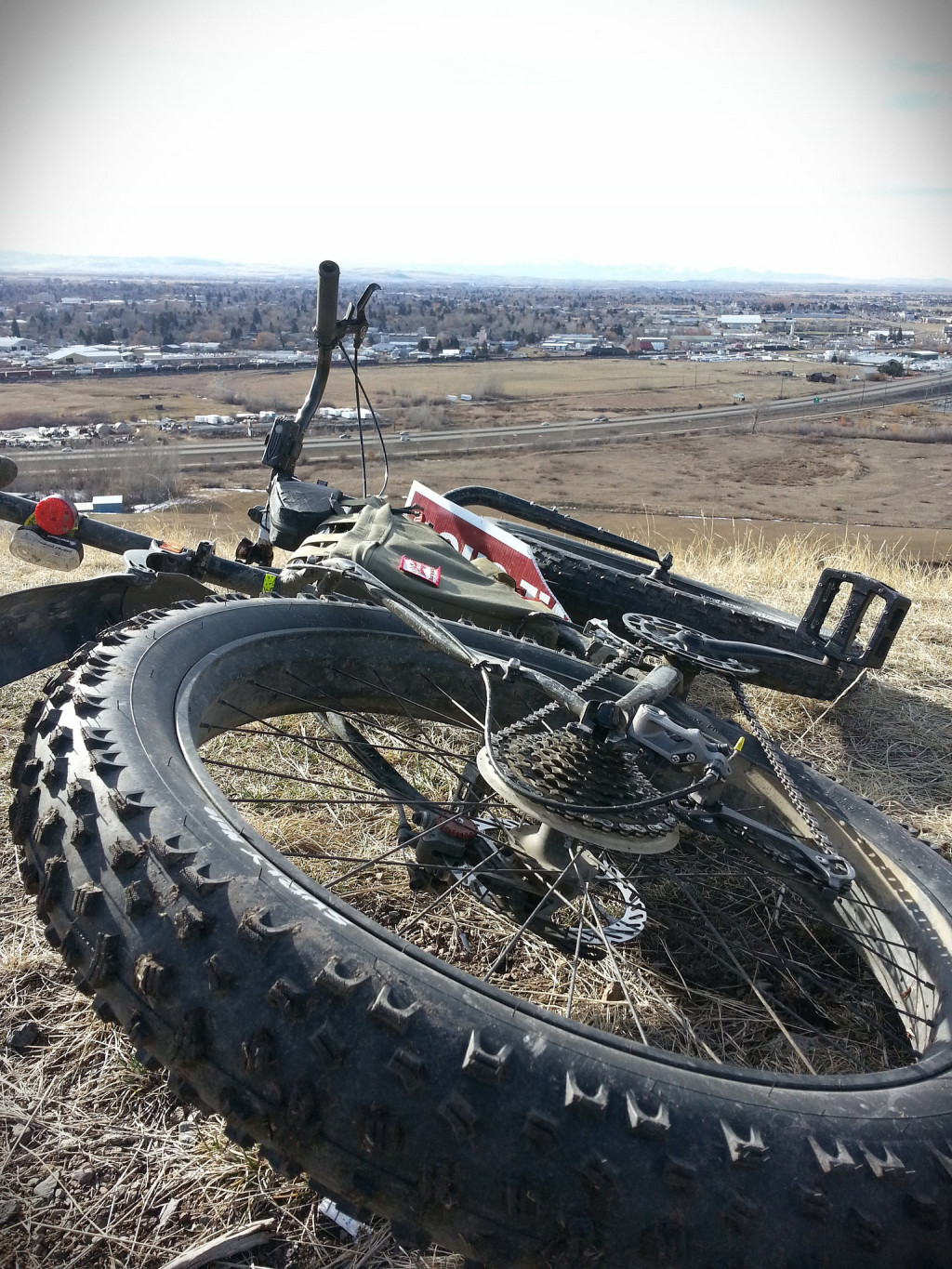 February: With a newborn life tends to slow down a bit.  Sneaking off for even a quick jaunt to the hills above town on the bicycle during my lunch hour provided much needed fixes of adventure.
---
March:Â I took my first real trip away from town for the entire day in March, joining two good friends for a day of splitboarding in the Gallatin Range. Â We explored a micro-zone located next to a very popular spot and had fresh tracks from top to bottom.
---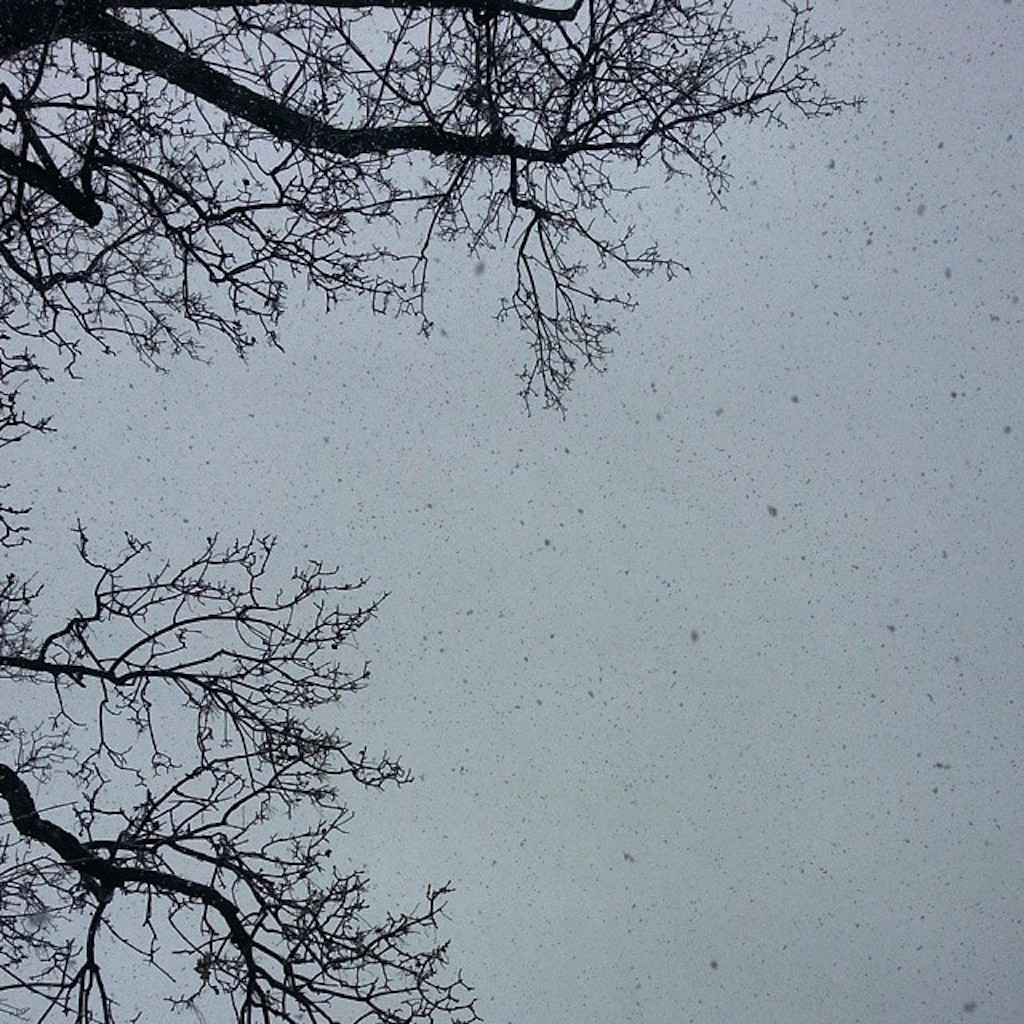 April:Â Snow continued to fall into April and while we awaited for the warmer temps of Spring we holed up inside as a family, enjoying each others company and watched with excitement and curiosity as Maeryn grew and learned.
---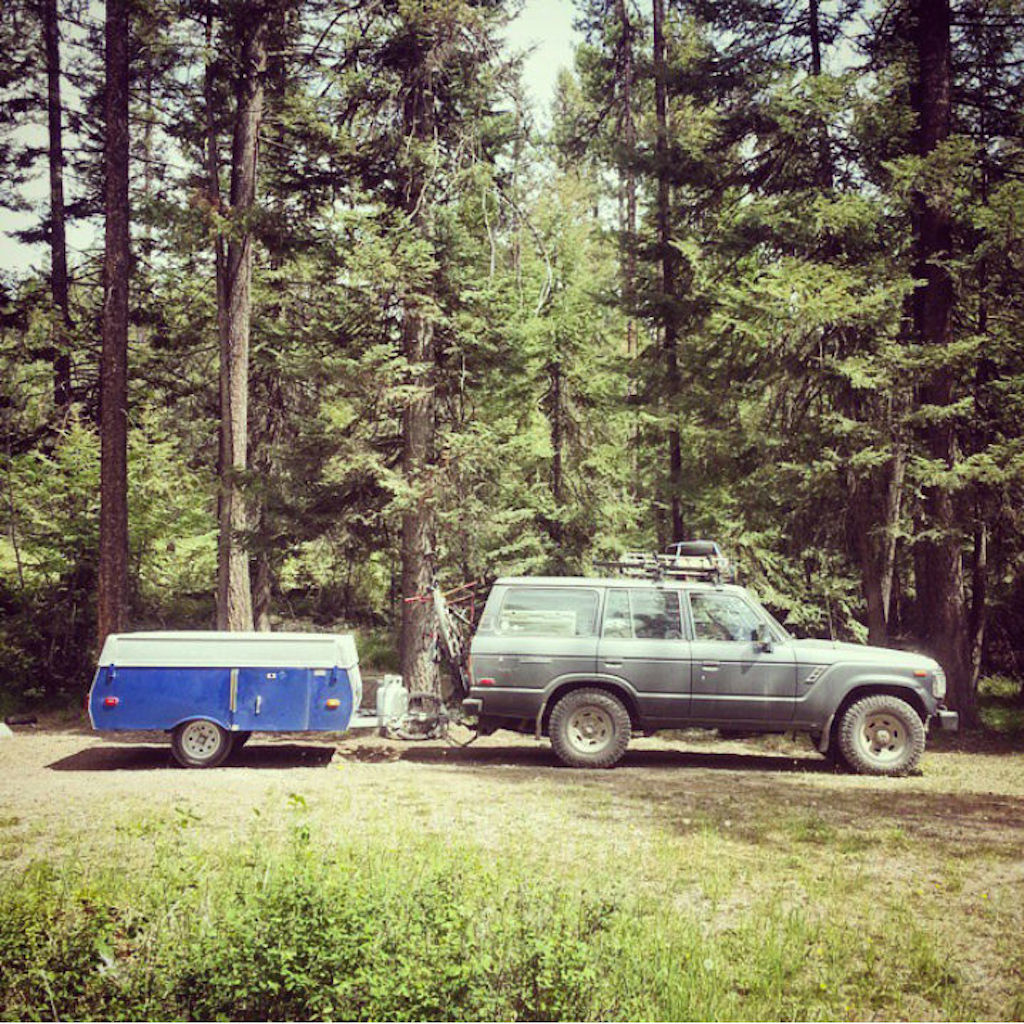 May:Â In my childhood in Minnesota, Memorial Day weekend marked not only a time to remember our veterans, but also the beginning of the camping season. Â I had reserved a campsite at Holland Lake up in the Seeley Swan for the maiden voyage of our new camper trailer. Â This coincided with the start of the Bob Marshall Wilderness Open and I chatted with a number of the participants prior to their journey into the Bob.
---
June: I managed to get out on something in the range of 20+ mountain bike rides during the summer of 2015 and that felt really, really good.  Long hours of sunlight and driving back into town from the trailhead after dark allows for some very solid post-work rides.  Photo'ed was a stellar evening with three other friends when we drove far enough North of town to leave the rain to find tacky trails and distant rainbows..
---
July: I felt comfortable enough to take an overnight trip away from the family in July.  I left home late, riding from town into the forest to a nice saddle that overlooks the lights of the city.  I packed a small shelter, some grub, and a couple tall cans of beer.  I sent a few text messages to my wife as night approached making sure everyone was safe and sound.  I awoke early, around dawn, donned a warm jacket and barreled the downhill back into town in time to have breakfast just as our child was awaking.
---
August:Â The infamous GORUCK Selection event took place in Bozeman in August. Â As the resident aficionado of the wide open spaces in our fair city I was consulted by the Cadre in planning the event. Â Having a hand in how the weekend would pan out was extremely rewarding for me and much more so when participant Stony from Canada performed solidly and finished.
---
September:Â A car camping trip into the Gravelly Range is quickly becoming an annual tradition for our crew and this trip in September was no exception. Â We didn't do huge miles and we only stayed one night but man what a solid group of people and location.
---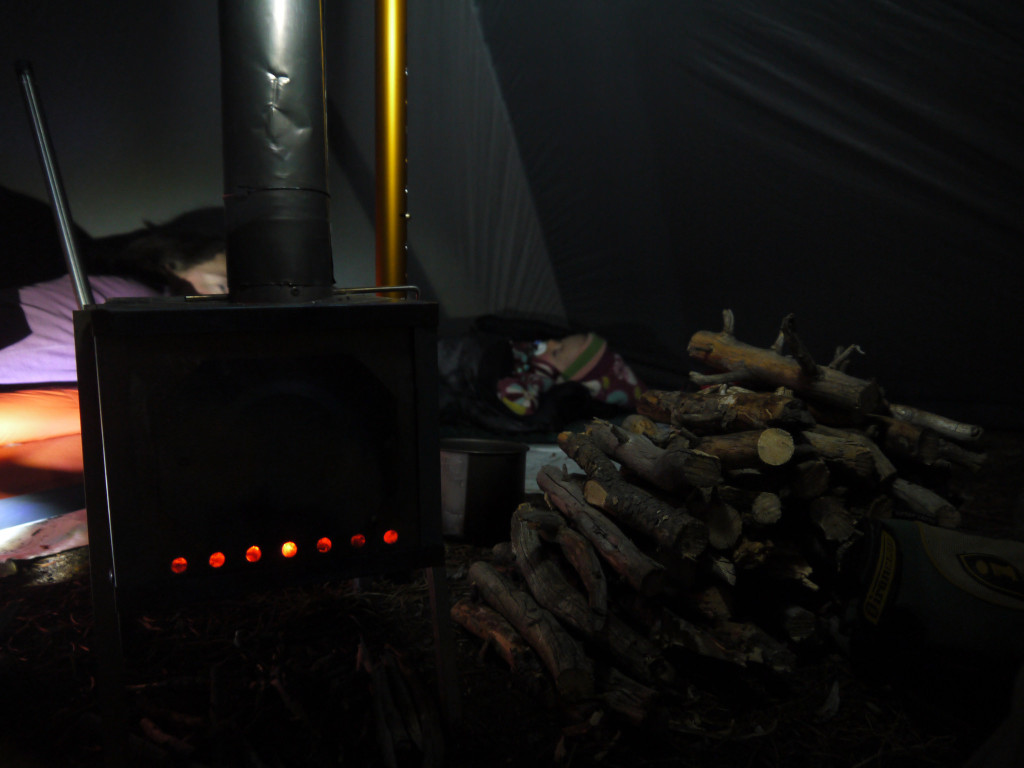 October:Â I skipped hunting opener because it was a goal of mine to get our little girl out on a backpacking trip sometime in 2015 and the weekends that would qualify as "warm enough" to do that were essentially gone. Â We loaded up the car, headed for Yellowstone and made the short hike to Ribbon Lakes. Â I packed the woodstove and tipi to make things reasonable and we had a stellar time.
---
November: General rifle hunting season was a bust for me in 2015.  I spent 30 hours in the woods hunting deer but didn't take one home.  On the last day I had one doe in my sights and I hesitated a crucial 1/4 second and she stepped behind some trees leaving me a bit disgusted.  Missing out on a deer was easily made up for by many sights like the one photographed wherein I enjoyed beautiful sunrise after beautiful sunrise (albeit some in below zero temps) on the Bridger Mountain Range.
---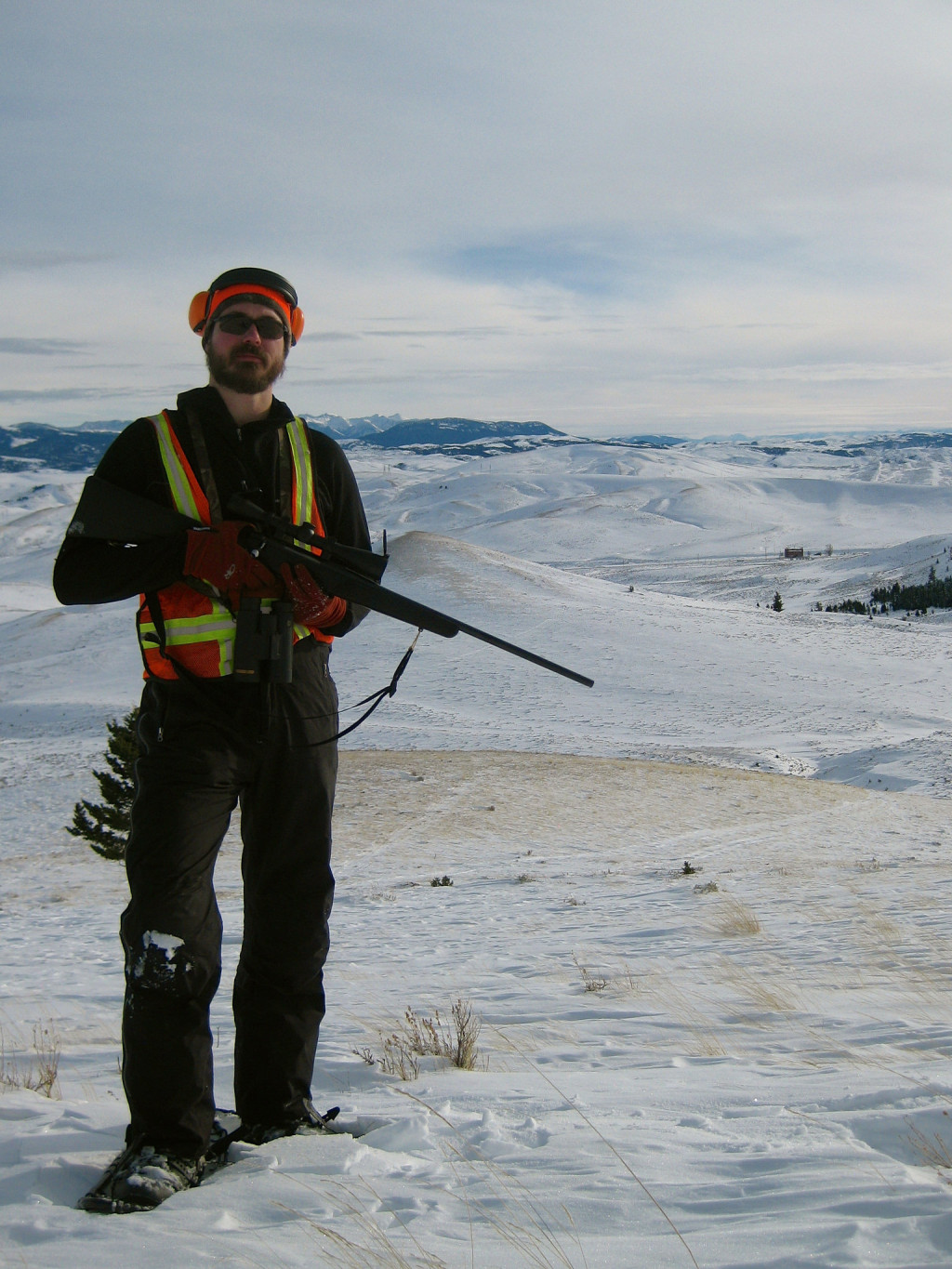 December: With the general rifle season come and gone and our family freezer without venison I set out with a neighbor to hunt cow elk in the Castle Mountains in the last few days of the month.  We found ourselves within 450 yards of a herd which was simply too far for either of us to humanely take a shot and as such were unsuccessful in the hunt.  Once again though the views made up for it and the day was still a success.  Gazing south to the Bridgers and Crazies as well as the generally good feeling of a day out in the mountains can not be written off as anything but excellent.
---