Dave C., who writes Bedrock and Paradox put together a nice little piece entitled "The 12 best miles of 2014". I enjoyed the concept so much that I spent some time pondering back across each of the twelve months of 2014 to think about the best miles covered during each. 2014 was a good year for us and we made great efforts to make the most of it from day hikes, to car camps, to backpacks, to backcountry ski trips. So here they are in order from January through December my Twelve Great Trips of 2014.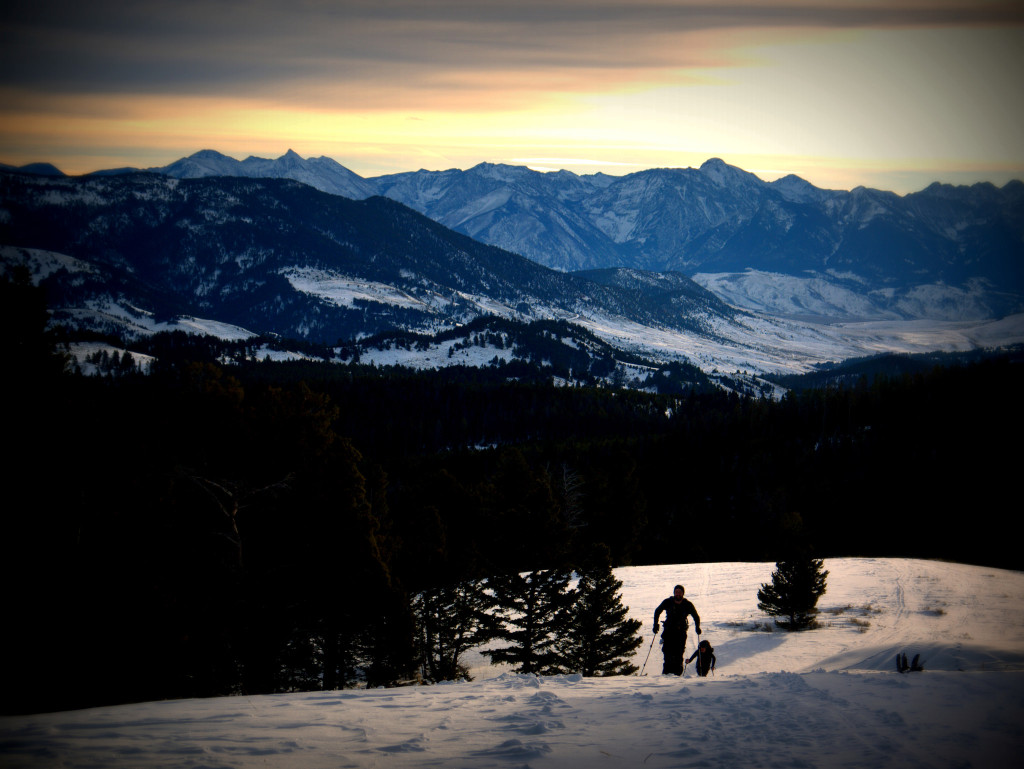 January: One of my steadiest backcountry ski partners, his dog, another friend, and I headed to the Northern Gallatins for a pre-dawn backcountry ski. Â We topped out on the ridge as day was breaking over the Absaroka-Beartooth Wilderness Complex.
---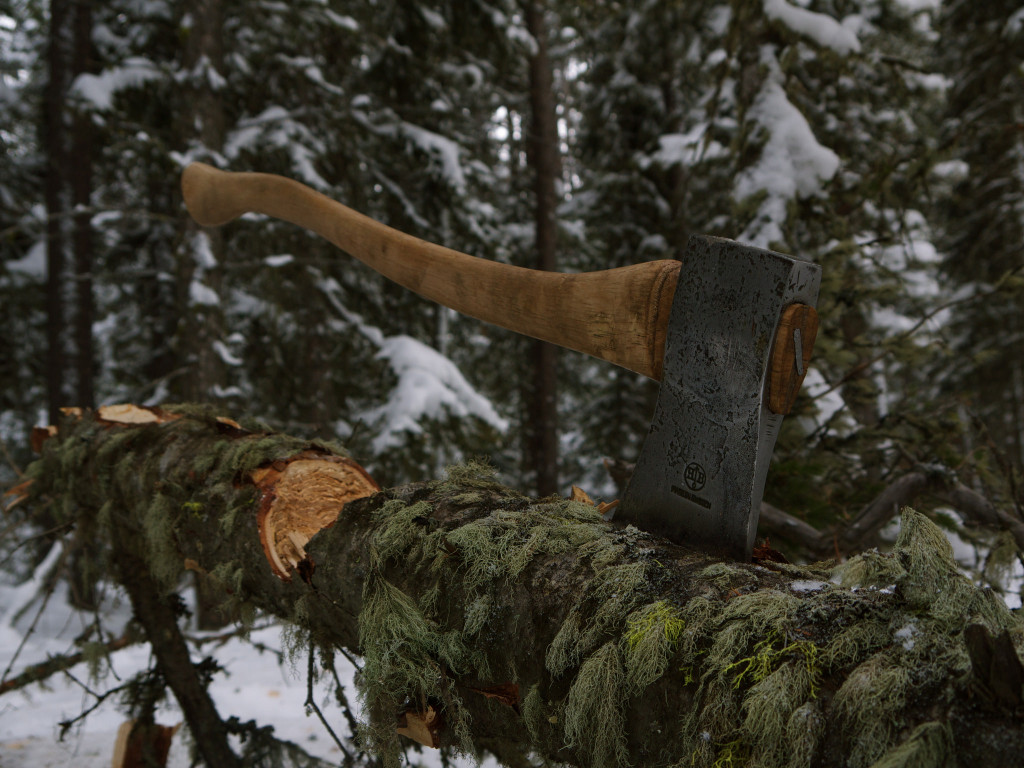 February: A favorite weekend activity for my wife and I early in 2014 was to take a few mile cross country ski into the Forest and have a campfire and picnic lunch.  On this particular outing I had recently finished refurbishing this ca. 1940s Hults Bruks axe and it felt great to deftly swing it in the sub-zero temperatures.
---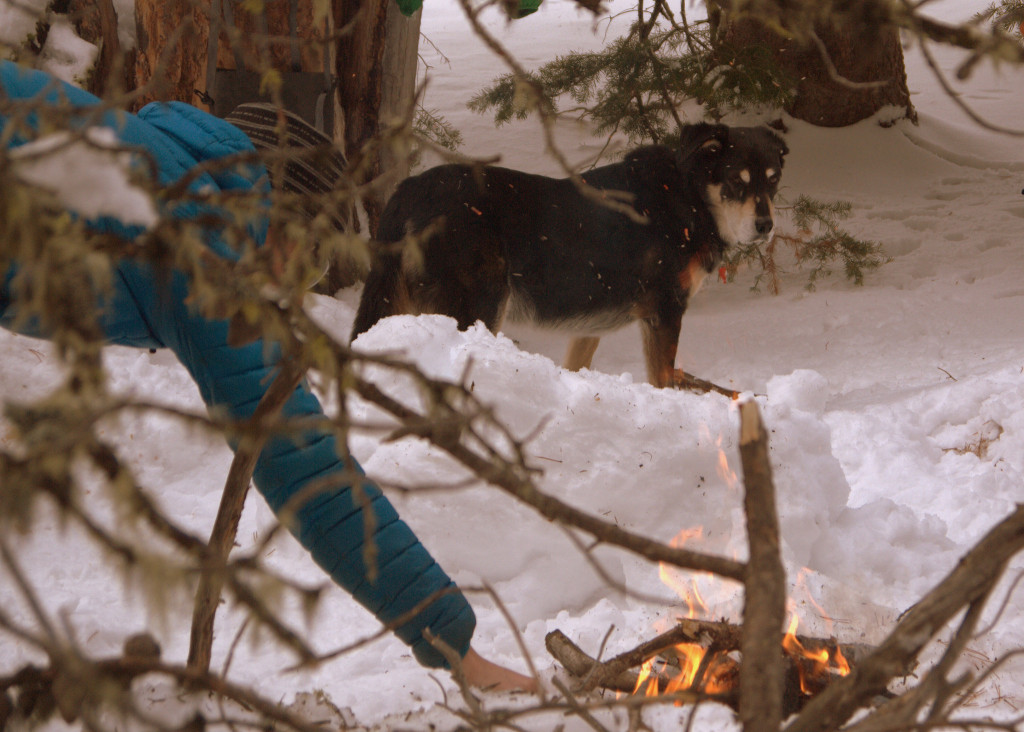 March: We lost out beloved Gus in April of 2014. Â He was a wonderful trail companion and loved our day trips. Â On this particular afternoon we hiked along a snowy, but packed out trail, then post-holed away from the beaten path for a campfire and some frolicking. Â This was one of the last times Gus got out to play in the snow. Â  Losing him was probably the worst thing to happen to us in 2014.
---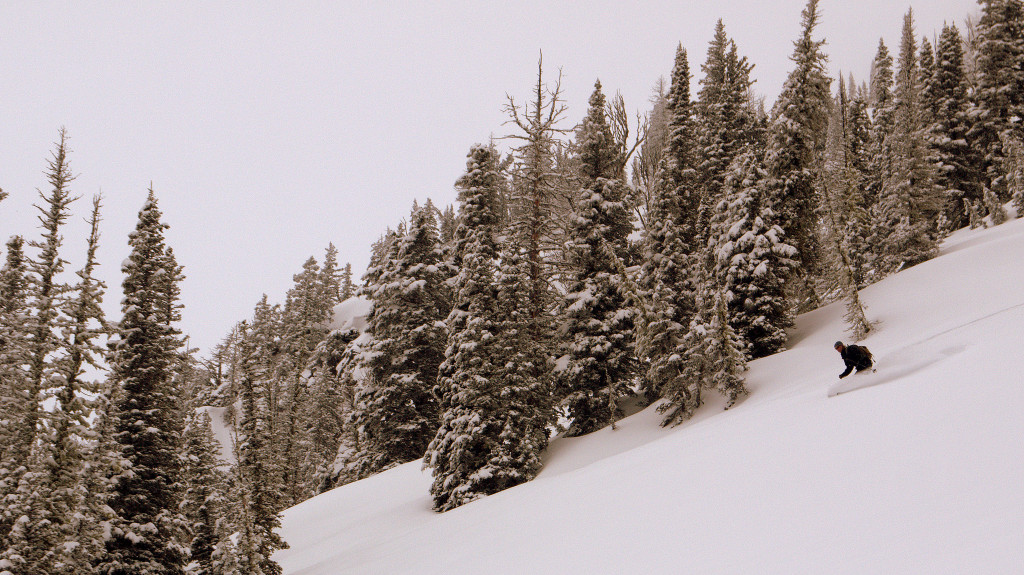 April: My friend Mason and I took advantage of the ski resort early-April closing date and hiked ourselves to the top of some normally people-filled lines for some very sublime #bbowlslidin.
---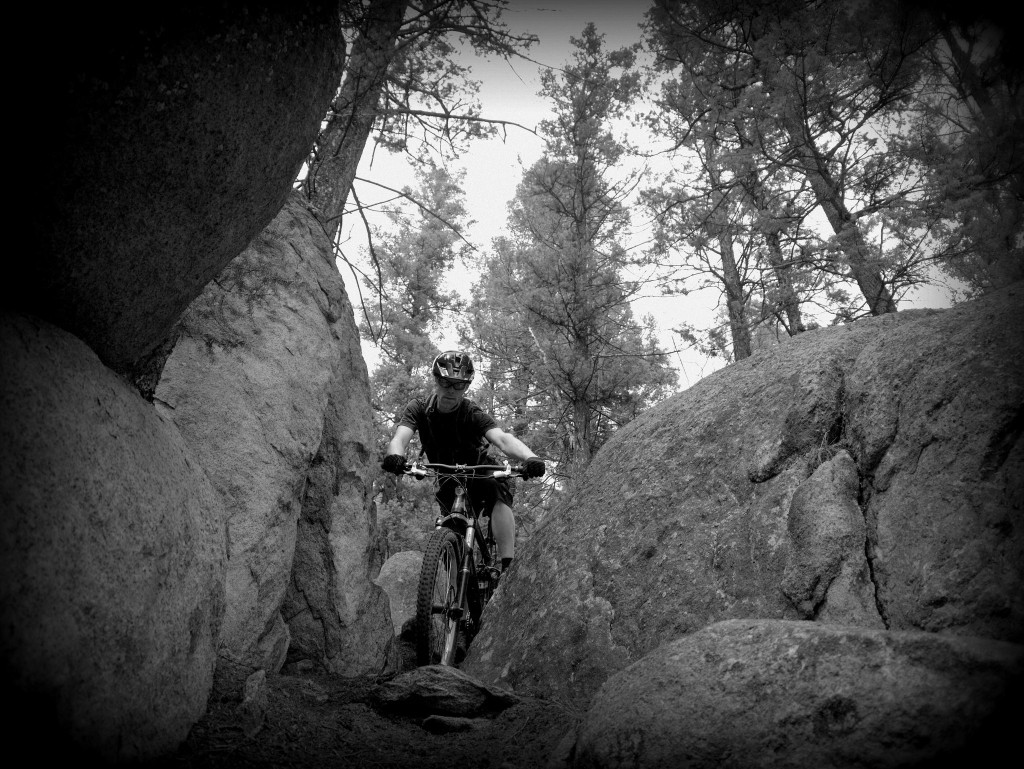 May:Â A Butte music promoter brought his generator, lights, turntables, and tent out to the Pipestone BLM land and invited mountain bikers from all over to come ride the trails by day and boogie down at night. Â Here Mason graces a steep downhill crux.
---

June:Â Car camping near the Highway 212Â Beartooth Pass for summer skiing is an annual tradition 'round these parts and I've partaken for a few years in a row. Â We avoided the bros along the highway hitchhiking laps and instead opted for a longer backcountry route both days we were out. Â On day one a friend and I climbed and rode the lower half of the well-lit couloir photo-center in the Rock Creek drainage.
---

July: I couldn't quite decide on which trip to feature as my favorite from July.  We had the opportunity to drive a few hundred stellar miles of alpine road along the top of the Gravelly Range as well as a wilderness canoe trip along the Smith River.  The overland truck trip is still new and unique to me and it all came together with such perfection that it scored the highest.
---

August:Â My wife and I were prepping for a long trip in Yellowstone and this trip into the Crazies' Rock Creek drainage provided us with great solitude and epic views.
---

September: I ended up going solo across the Pitchstone Plateau and up the Bechler River in the SW corner of Yellowstone National Park over Labor Day weekend.  I put down big miles in hypothermic conditions, fished some gorgeous streams, and soaked in the most beautiful backcountry hot springs this side of anywhere and loved each and every minute of all of it.
---

October:Â A scouting trip into the Gallatin Mountain Range south of Bozeman looking for possible hunting spots was my favorite trip in October. Â As is always the risk that time of year I went to bed in the Autumn and awoke to Winter and a half foot of snow. Â Although I never ended up going back to this zone to hunt it was still a great look at an area I'd never visited before.
---

November:Â After weeks of trying this short little walk in late November might have been the most fulfilling of all in 2014. Â I was less than three miles from my truck but it was a long, slow, and hard hike with the 70+ lbs. of hunting gear and this beautiful Whitetail spike on my back.
---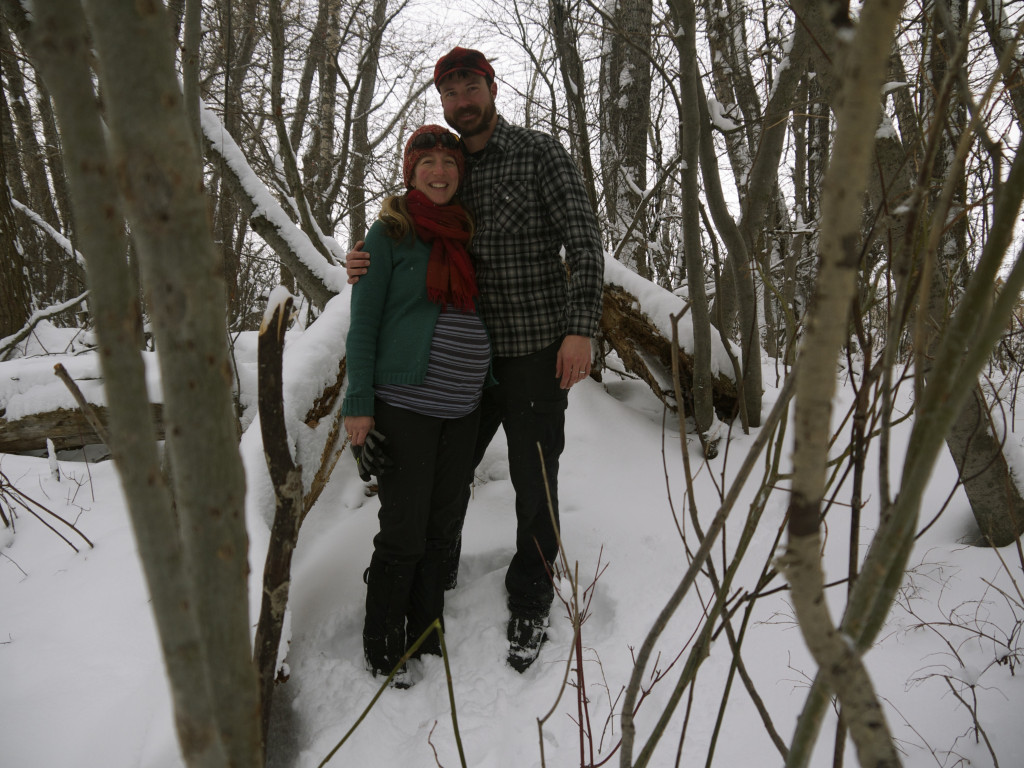 December: This was a quiet month with lots of short little walks and skis.  As you can see from my wife's belly we are fully focused on welcoming the newest member of our family into the world and until then are making the most of the exceptional town trails that lead from just out our front door.