I've been on a bit of a pack kick lately and sewed up two new ones in the course of about a month. I shared pictures of my "Franken-ruck" recently but what follows was a previous work.
---
It's a bit more detailed and includes a foam framesheet in a tight-fitting sleeve, a probe/shovel handle/saw pocket, a daisy chain on the front, two rows of PALS on the bottom, simple hip stabilizer belt, and hooking top closure mechanism.
---
Fabrics employed are 1000d Cordura (both coated and uncoated), 200d Cordura, VX-21, spinnaker, silnylon, and then various bits of webbing and other notions.
---
I've had this out for one long day in the backcountry with standard avalanche gear, ten essentials, et al and it absolutely swallows everything up. I carried my split in a-frame very comfortably (using ski strap at top tips).
---
I did not include a small organizer pocket inside nor do a lid for this pack and I could see that being a future update.
---
Weight is +/- 20 oz.
Volume is 37 liters up to the collar
---
---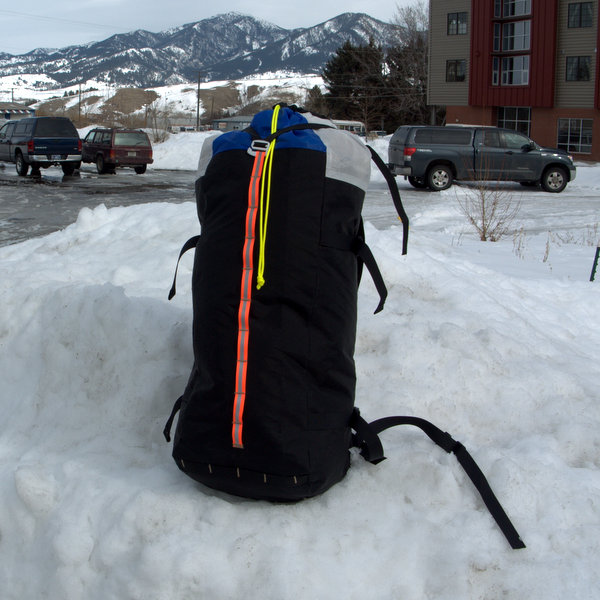 ---
---