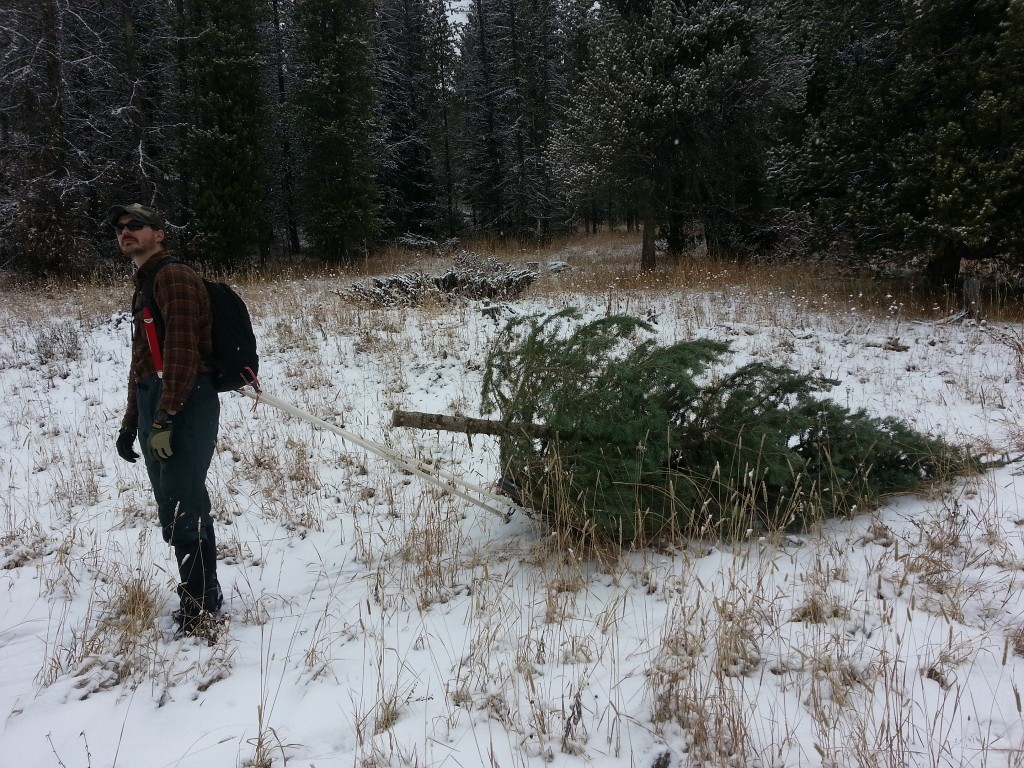 ---
It's been many months since I've taken the time to write or share photographs about my adventures of this summer or fall and now, as we've solidly moved into winter here in Bozeman I felt like sharing about an outing my fiancee and I took this past weekend. Â We loaded our workhorse of a pulk sled along with an axe, Swede saw, my GORUCK GR1 ruck, and a Christmas tree cutting permit into the back of the Landcruiser and headed up into the Hyalite region of the Gallatin National Forest to find our tree.
---
We have tall ceilings in our apartment so we set out to find a 10+ foot tree that had nice symmetry, even branch spacing, and the right height. Â We drove a snowy forest service road off the main paved road for a mile or so until we came a zone we felt would have the right tree. Â We then set out pulling the pulk sled strapped to the GR1 and walked about a mile and a quarter in a circle marking potential trees using a GPS app on my smartphone. Â After walking the loop we settled on the best of three trees we liked and set out to chop 'er down.
---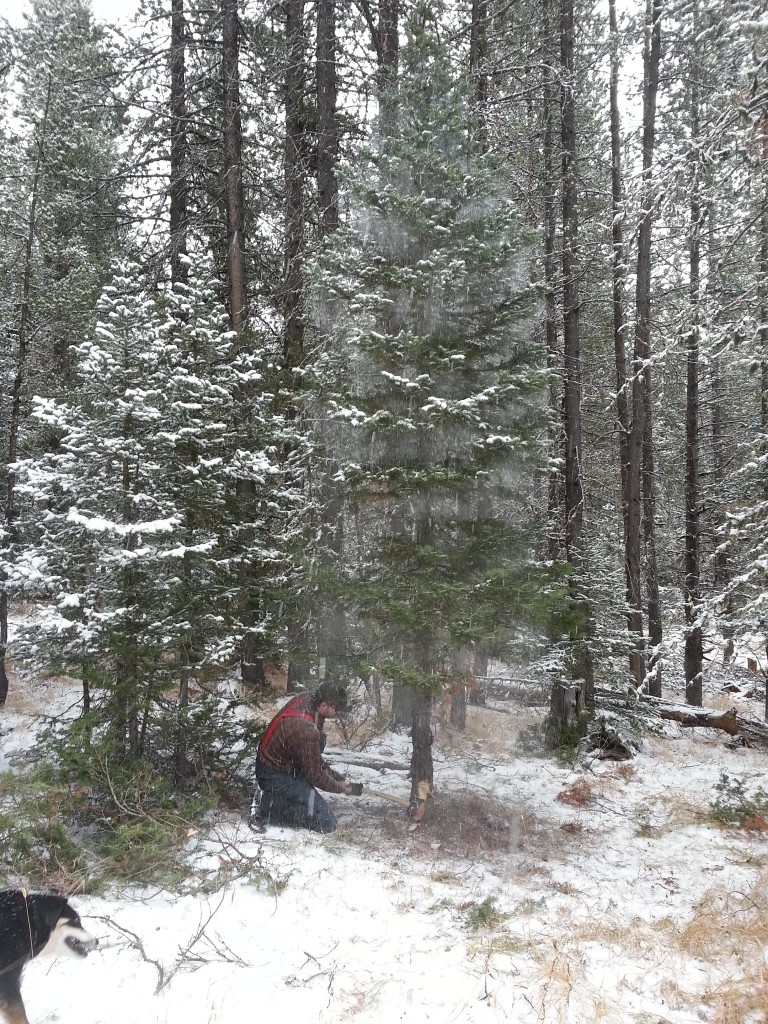 ---
I did the face cut with my axe and then came in for the back cut with my less-than-sharp Swede saw (I tend to buy things from thriftstores). Â After felling the tree we loaded it up onto my Otter sled complete with a DIY pulk system I built last year and pulled it up a nice, steep hill to the waiting Landcruiser.
---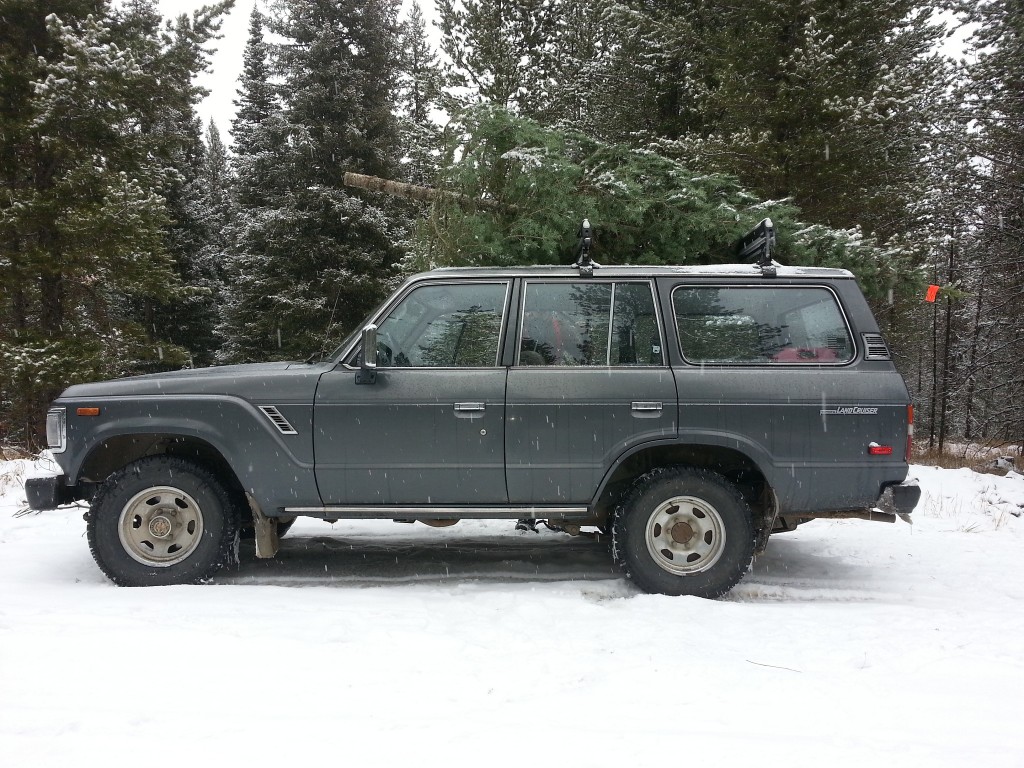 ---
We took the backroads home so we could drive nice and slow to avoid desiccating the trunk anymore than necessary. Â That evening we invited friends over for Elk fajitas, beers, and an ornament hanging session.