I do not consider myself much of a motor head but I do enjoy car camping and as such I keep a nice rig well-suited for Forest Service road travel.
1990 Toyota Land Cruiser FJ 62 Battle Wagon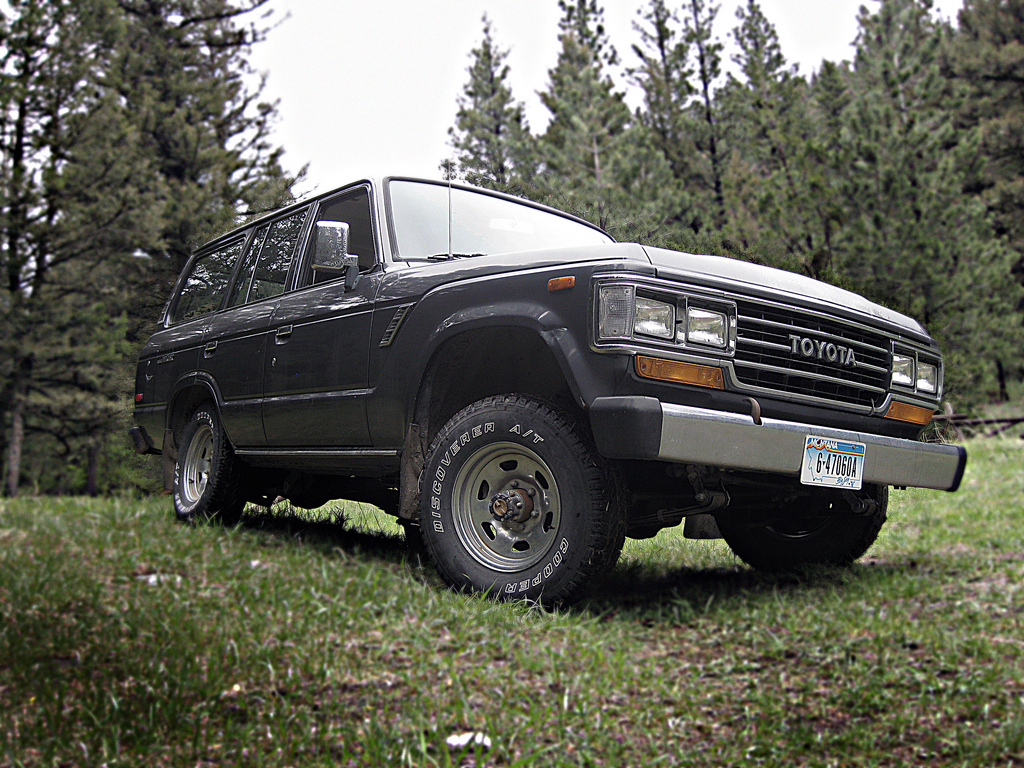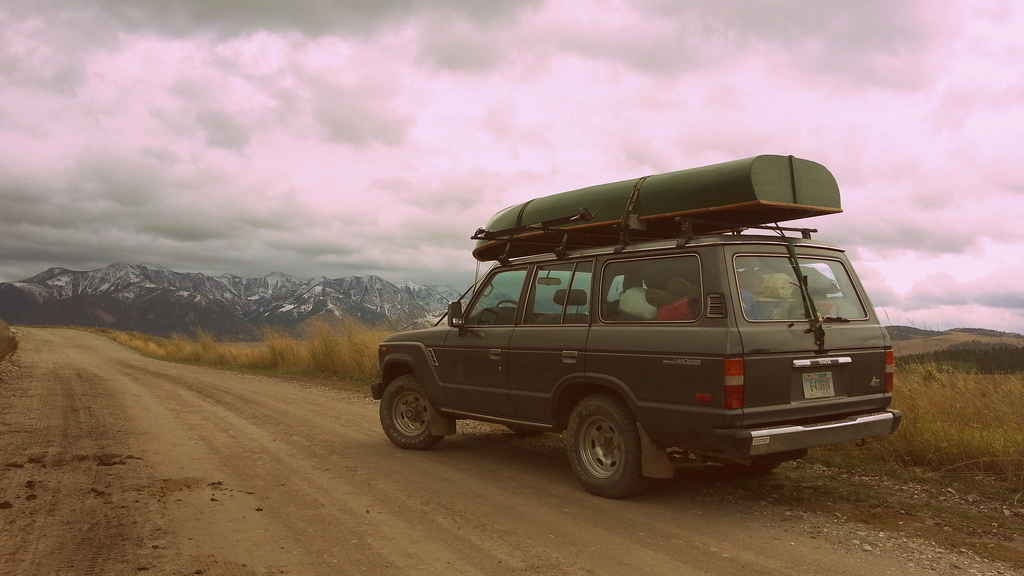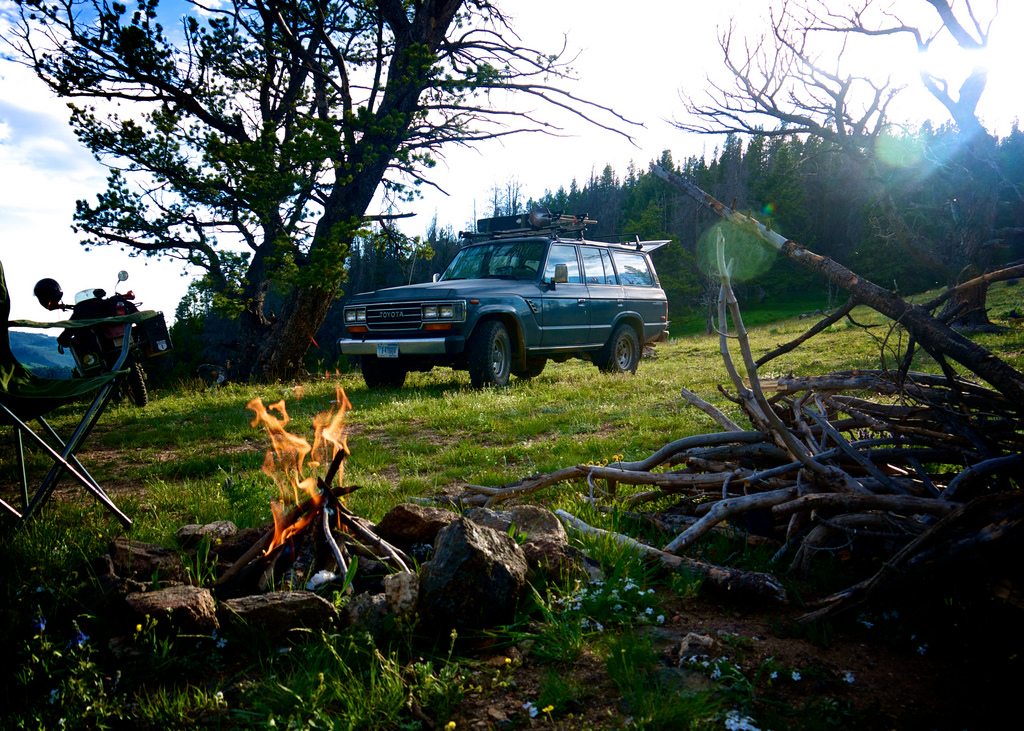 ---
1986 Toyota 4Runner Deer Slayer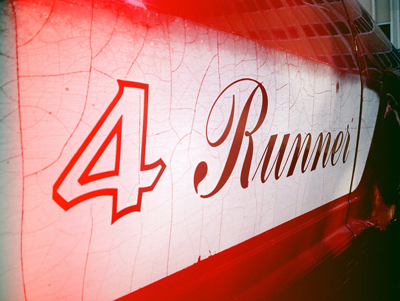 My 1986 Toyota 4Runner about 30 minutes after I'd purchased it. I stopped along a dirt road on the way home from picking it up and photographed it with the Bridger Mountains in the background. Fall, 2011.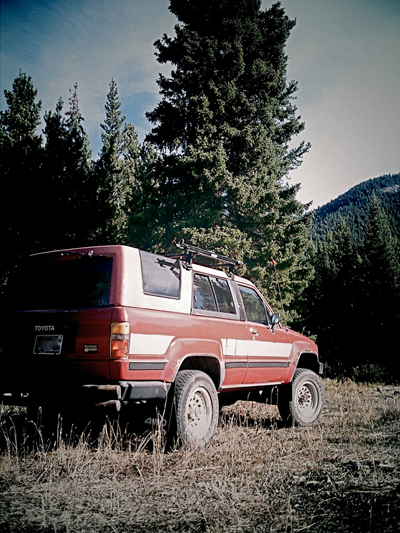 The first weekend after I picked her up I took her out for a little 4-wheelin' spin on a local Forest Service road called Little Bear.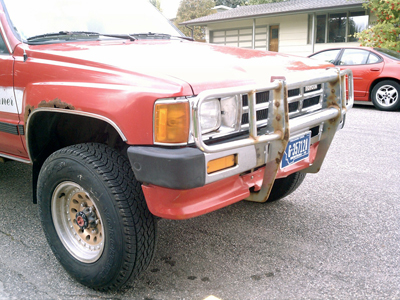 When I bought it the previous owner included a front grill guard that I like to call the "deer slayer". It'll keep any critters from destroying the front end in the event they opt to jump in front me while I'm drivin'.